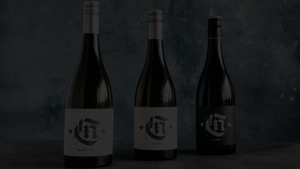 Tasting Notes
La Piccola Pack
Welcome to your La Piccola Pack!
Here's a little insight into each of the wines and what we love to pair them with.
We hope you enjoy this journey with us as we explore Italian style wines with an Italian way of life.
Salute!
(Ahr-nay-ss)
Notes Of:
Pear. Citrus. Almond. Textured.
Style:
Medium-bodied and textural

When To Drink:
Pour a glass with fish and chips on the beach.

Region:
Yarra Valley
---
(Fee-ah-no)
Notes Of:
Floral. Honey. Fresh Apricot.
Style:
Aromatic and full-bodied

When To Drink:
Chardonnay move over! Try this instead with a grilled John Dory fillet.

Region:
Heathcote
---
n. [Italian: The Boss]
90% Nero d'Avola
(Near-oh-dee-ah-voh-lah)
+
10% Negroamaro
(Neg-roh-ah-mah-ro).

Notes Of:
Black cherry. Mulberry. Strawberry.

Style:
Medium-full bodied and savoury

When To Drink:
Ditch the beer. Level up and pair this with a fancy burger.

Region:
Heathcote, Mildura