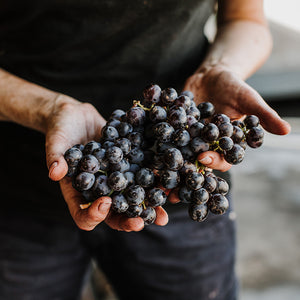 Small batch wines handcrafted
with minimal intervention
Living life, loving what we do.
Adrian & Rebecca Santolin
First generation wine pioneers living their dream, raising a family and making small batch, lo-fi wines in the Yarra Valley.
About us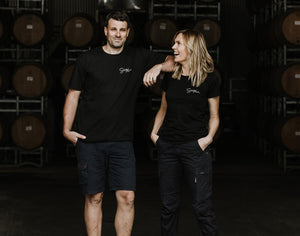 WE FER-MENT TO BE
Our wines are wild fermented, a natural process that brings unique, subtle complexities of the site and the region to each and every wine. No fining means they're vegan-friendly too.
"This is by far the finest example crafted from this variety on these shores."
Ned Goodwin, 2021 Halliday Wine Companion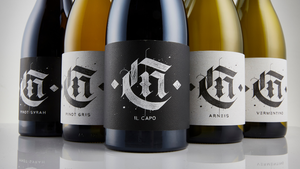 "The work with Italian varieties at this address is exemplary. Benchmark."
Ned Goodwin. 2021 Halliday Wine Companion
"It's strange how sometimes a wine doesn't come across your radar. Then when it does you're excited, dig a little deeper and discover they have a huge following of critics and a wall of medals and achievements, both domestically and internationally."
Gabrielle Poy, Prince Wine Store